Don Gilmartin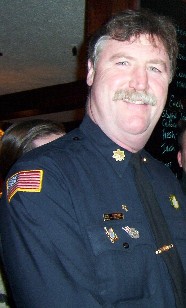 Don Gilmartin,veteran firefighter with the City Of Newark.
Don was one of original members of the band and its first bass drummer. Donald is the present Drum Major and is the most photographed member of the band. He has also served as the President of the New Jersey Grand Council of Emerald Societies after a long run as President of Chapter 1.Donald presently is in charge of the Pipe Bands at the National Police Memorial and NCLEES Services. Don is well known throughout the state and everyone knows his humor--that's why we can take some liberties with a few pictures...
Donald - 1985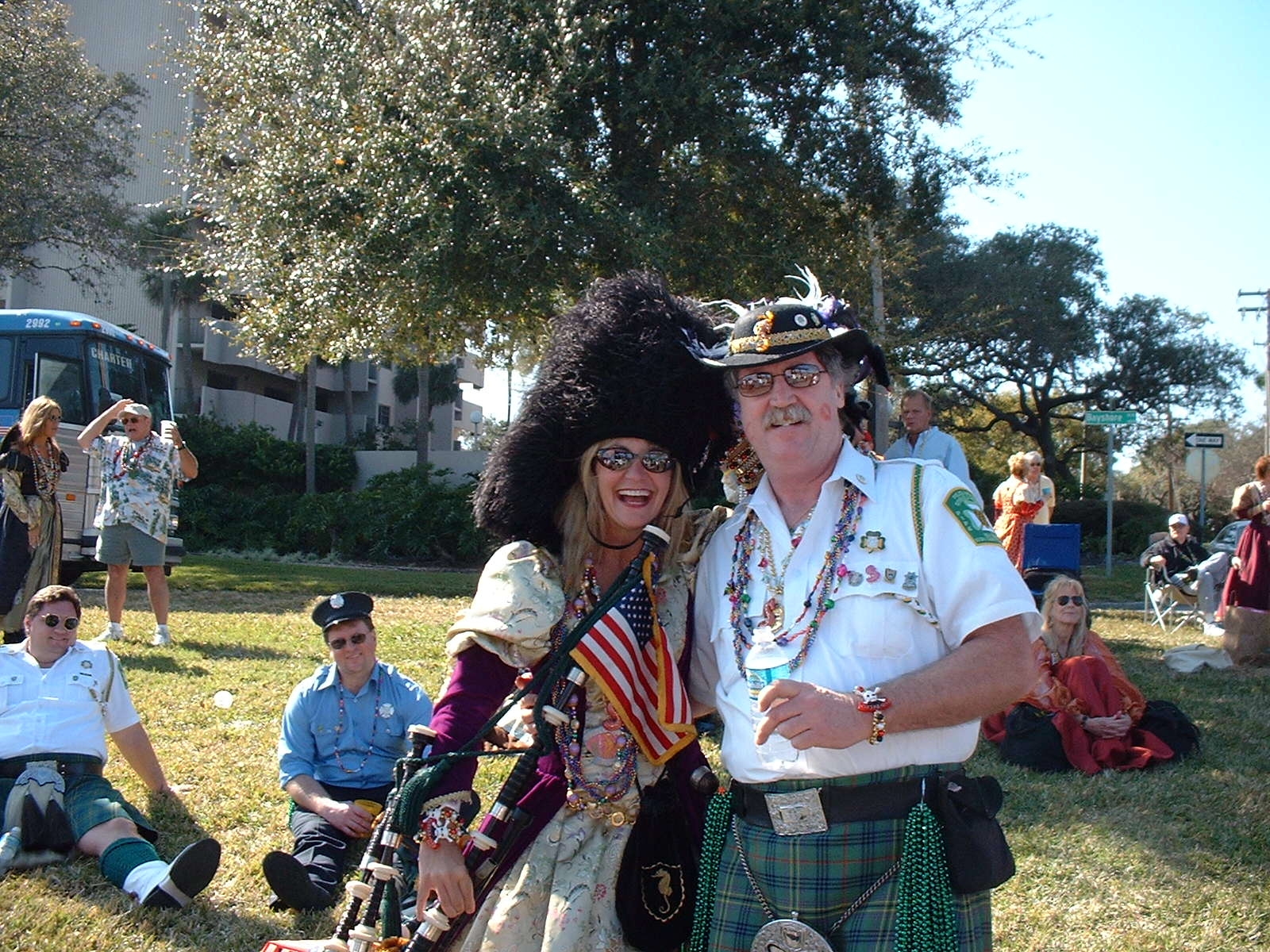 Donald 2003
Donald and his new friend at Bay Ridge, Brooklyn, 2000
and then he rubbed his head!!!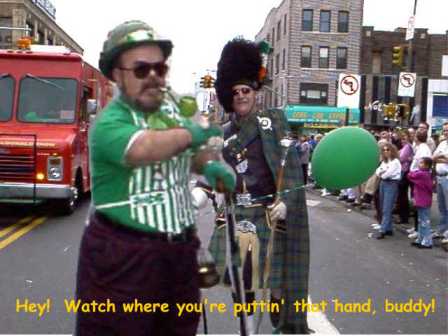 And then...
l Home l Members|In Memory|Pictures|Band History|Emerald Society|Cd Sale|Links|Contact Us|
lPipers/Band for Hire l Band Officers l 9/11 Memoriall